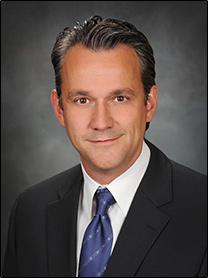 John Curanovic M.D.
Internal Medicine
Dr. Curanovic was born in Bronx, New York with his formative years being spent in Chicago. When he was 15, his family moved to Rockwall, Texas where he attended Rockwall High School.
His undergraduate studies were completed at The University of Dallas with a B.A. in Biology. Dr. Curanovic attended Ross University School of Medicine. He then completed his Internal Medicine residency at UTMB-Galveston.
Although he enjoyed his time in Galveston, Dr. Curanovic always wanted to come back home and start his practice in Rockwall County. Now in his 15th year of private practice, Dr. Curanovic enjoys spending time with his wife and 4 children, along with weightlifting, playing sports, and keeping up on current healthcare trends.
Professional Societies:
American Board of Internal Medicine
American Medical Association
American College of Physicians
John Curanovic M.D.
6900 Scenic Dr Ste 102
Rowlett, TX 75088 USA
Practice Hours: 7.30AM - 5.00PM