Devin L. Dickson M.D.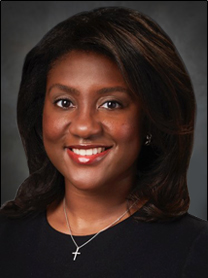 Devin L. Dickson M.D.
Internal Medicine
Dr. Devin L. Dickson made Texas her home as of 2016. She is a true southerner, born and raised in Arkansas. Dr. Dickson is an alum Washington and Lee University, where she received a bachelors degree in psychology. She continued her education at George Washington University, where she earned a Masters of Public Health focused on Community Oriented Primary Care. Her medical education and residency training were at the University of Arkansas for Medical Sciences.
Dr. Dickson enjoys her career but also loves football, basketball, cooking, and yoga. She currently also has a thriving balcony garden.